LEARNING THE BASICS
OF
AXE-THROWING
LumberJaxe is the ultimate axe throwing experience & private event destination
Everyone – regardless of skill or ability - can learn how to throw an axe with accuracy in a very short time. Follow our simple guide to discover how much fun it is to watch your axe split the target every time!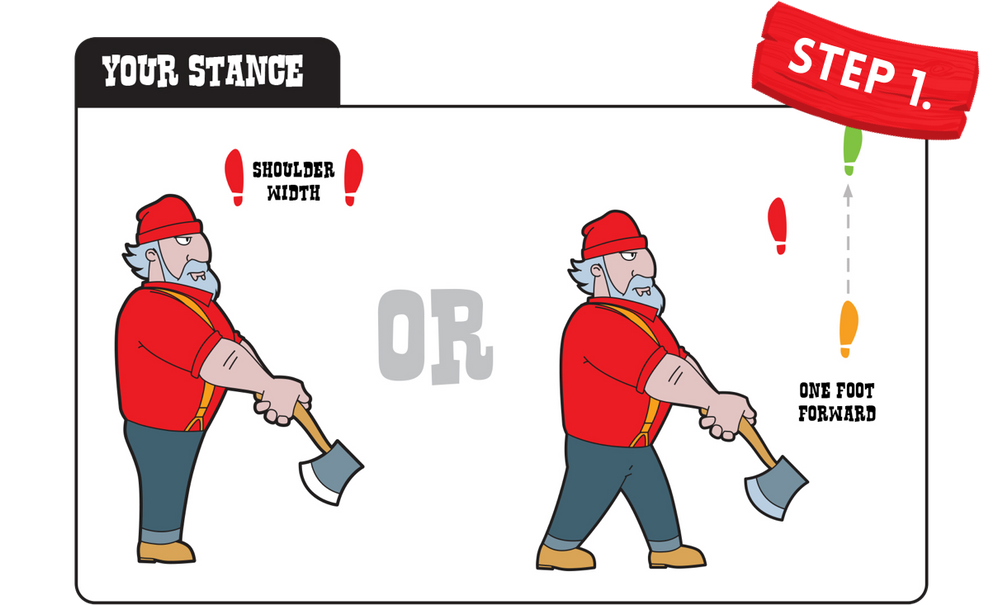 Step 1. Stance
Stand with your feet shoulder width apart. Ensure your shoulders are square to the target. Now you're ready to throw!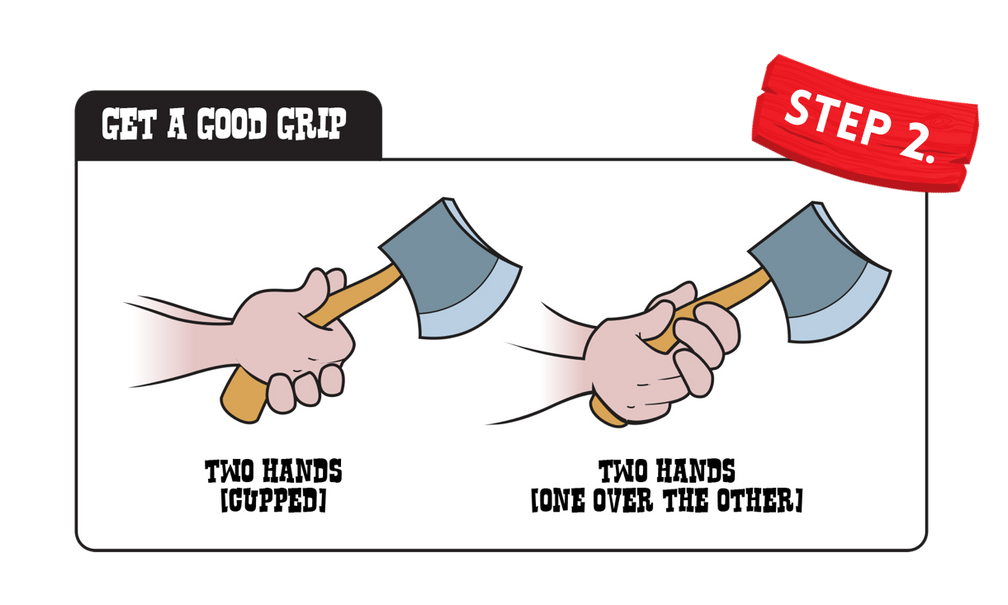 Step 2. GET A GOOD GRIP
Grab the axe with your dominant hand and the blade facing away from you.  For a double handed throw (advisable to start), cup your other hand over your dominant hand.
Step 3. Motion
Reach back with the axe over your head and step forward with your non-dominant foot.  i.e. If you're right handed – you'll step forward with your left foot.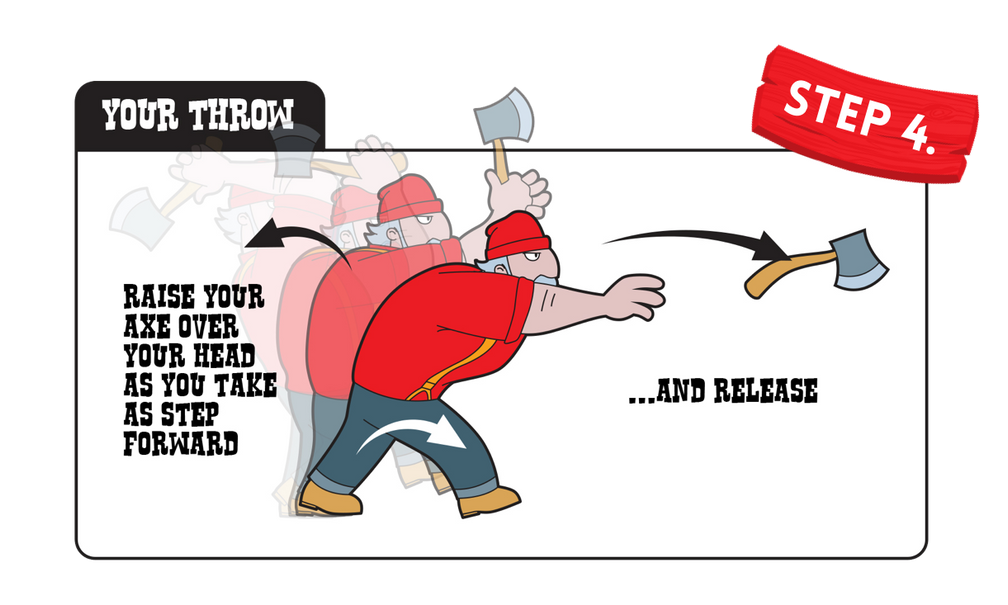 Step 4. Release
Release the axe as if you are aiming a foot above the bullseye.  The weight of the axe will bring it down to the target.  PRO TIP: after you release, finish by pointing at the bullseye; you'll have a better chance of hitting it!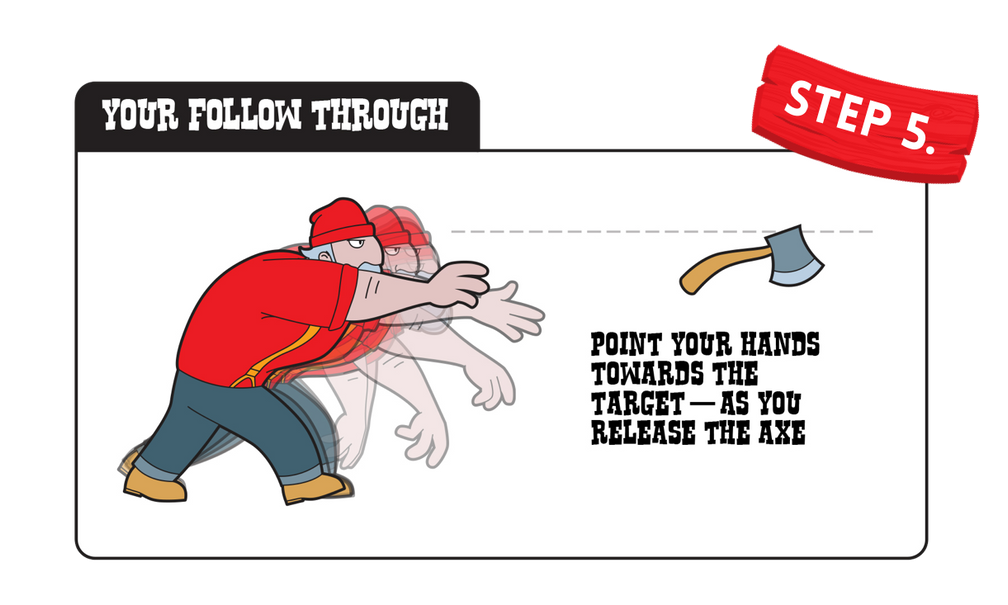 Step 5. Stick It!
The axe should rotate once over and stick in the target.  Sometimes it doesn't.  It happens to the best of us. Lean on our friendly, helpful coaches for adjustments to fine tune your throwing motion and improve your results.